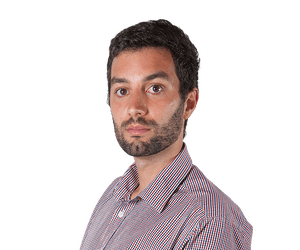 Paul Karp
Liberal MP Angie Bell, who was re-elected in the Queensland seat of Moncrieff, has warned against the Coalition shifting to the right.
In a statement, Bell said:
Australia has spoken. For the Liberal-National Coalition, it is a time to listen. Recent political commentary following the election has suggested the party shift further to the right of the political spectrum to maintain it's base. I disagree.

Now is the time for political realignment to the middle ground where there is a medium for all Australians to prosper, grow and live harmoniously together.

Australians want cemented policy on climate change that is robust and actionable. They want trust restored in their democratic systems, equality and inclusion for women and equitable solutions for all Australians to live without fear of discrimination regardless of their faith, sexual orientation, race, and gender identity.

The Coalition allows a broad spectrum of individual views. That is what we celebrate. However, it is based on the fundamental core values of personal accountability, smaller government and putting control back into the hands of Australians.

I firmly believe Australians prefer our approach to economic management, strong stance on national security and protecting Australia's interests. Unlike the last election, this time it wasn't enough. Voters moved away from both major parties to seek more change.
Let's jump back to Wentworth quickly where Dave Sharma has just conceded his seat to teal independent Allegra Spender.
In a statement, Sharma said:
Whilst there are still some 40,000 votes still to be counted, and some time until an official result is declared, I expect the current lead will not change markedly.
He said it had been a privilege to serve in Wentworth and he thanked the constituents.
I believe we have achieved much together in these past three years. Supporting our local businesses and communities through the pandemic. Helping with upgrades to social infrastructure, including schools, hospitals, roads, parks, playgrounds and cycleways. Expanding funding to domestic violence, mental health and homelessness services. Supporting our local clubs and sporting groups to be stronger.

At a national level, I am glad to have played a part in Australia adopting a net-zero emissions target by 2050, facilitating the historic and critical AUKUS arrangement, supporting the ratification of free trade agreements, and helping shape our policy responses to China's growing assertiveness in our region.
He said he put himself forward because he believed in making a better future for Australia.
Australia today faces a more challenging global outlook than we have seen for several generations, and in the face of such challenges the quality of our political and national leadership will matter greatly. Myopia and complacency in our national political discourse are luxuries we can no longer afford.

I congratulate the incoming Labor government on their election.
Former Liberal PM Malcolm Turnbull has warmly congratulated the new PM on Twitter.
Jumping back to the Albanese presser – Guardian Australia's Katharine Murphy asked the PM who would be made head of the Department of Prime Minister and Cabinet:
Stephanie Foster is the acting head of the Department of Prime Minister and Cabinet, as of yesterday. I will be making an announcement at an appropriate time after we go through the formal procedures, which are in place, for the appointment of a secretary of Department of Prime Minister and Cabinet.
As mentioned in Daniel Hurst's explainer from yesterday, Albanese has previously expressed no confidence in Philip Gaetjens, the current secretary of the PM&C, and and there has been speculation that Gaetjens might quit before he is pushed.
The new PM was also asked about China:
The relationship with China will remain a difficult one. I said that before the election. That has not changed. It is China that has changed, not Australia, and Australia should always stand up for our values and we will in a government that I lead.

That having been said … Can I make the point though, that what we should do is put Australia's national interests first and not attempt to play politics with national security issues.

What I will do as the prime minister, and my foreign minister, Senator Wong will do, is put Australia's national interests first, put Australia's values first – and now, on that note, speaking of overseas, we have a plane to catch.
And with that, they are off to Tokyo!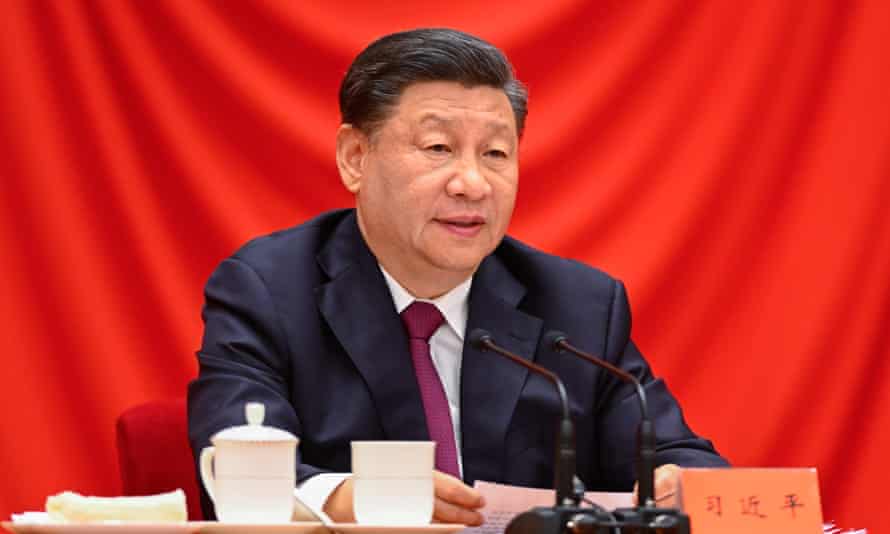 Dave Sharma concedes Wentworth
We are just jumping away quickly to Dave Sharma, who has conceded his seat of Wentworth. I will bring you more on this in a minute.
Albanese is asked when he wants parliament to resume and if he is feeling ready:
I am ready. I have been ready for some time.

I have had discussions with the Department of Prime Minister and Cabinet about a timetable. I read in one paper this morning that the Liberal party might have its caucus meeting if parliament sits next week.

I can confirm that parliament won't be sitting until the writs are returned, which won't be certainly next week. We will sit at some stage before the end of July. We will wait – it may well be much earlier than that. We will await the advice of [the Department of] Prime Minister and Cabinet.
Albanese says crossbench have confirmed they will guarantee supply
Albanese is now taking questions. He is asked first up if he has had discussions with the crossbench:
I am hopeful that we will receive a majority of members of the House of Representatives. At this stage that looks most likely, but counting continues – but my expectation is that we have a majority in the Labor caucus.

I have received and have had discussions with the existing members of the crossbench and received confirmation from Rebekha Sharkie, Bob Katter, Andrew Wilkie, Helen Haines and Zali Steggall that they would not support any no-confidence motions against the government and that they would also secure supply.

It is important that we respect the outcome of the election on Saturday … I have stuck to what I said before the election, as have they. They will consider legislation on its merits. I expect that to be the case.

I will treat them with respect.
Albanese says Australians have "conflict fatigue".
I think that is one of the messages that came through on Saturday. People do have conflict fatigue. They want to work with people and I will work with people, whether it's the crossbenchers or the opposition, to try to, wherever possible, get agreement.

It is the way that I ran the Labor party from the day that I became Labor leader, not opposition Leader. I do believe that we can do politics better and I hope to do so.
Albanese says they "won't be sacking public servants" and have already started working on a National Anti-Corruption Commission.
I will bring together an employment summit, and I thank those people in the business community and in the trade union movement for the discussions that we have had already about the way that that can be progressed.

We will be advancing the need to have constitutional recognition of First Nations people, including a voice to parliament that is enshrined in that constitution.

I look forward to leading a government that makes Australians proud. A government that doesn't seek to divide, that doesn't seek to have wedges, but seeks to bring people together for our common interest and our common purpose.
Albanese says he will be back on Wednesday.
We will return on Wednesday and set about implementing our agenda … that's received the endorsement of the Australian people.

Our national reconstruction fund. Our powering Australia plan to deal with the opportunities that come with acting on climate change.

Our full implementation of the Respect@Work report recommendations. Affordable childcare, fixing the aged care crisis, strengthening Medicare.

I said on Saturday that the how was just as important as the what and indeed it is. I want to bring people together and I want to change the way that politics is conducted in this country.
Albanese says the caucus will meet on Tuesday.
We will then have a swearing-in of the full ministry next Wednesday morning and then I will convene the first meeting of the new ministry.

We just had an informal meeting of this group. We will have a meeting of the ministry next Wednesday, along with meetings of the appropriate cabinet committees, including the NSC and the ERC. Those arrangements, I met with the Department of Prime Minister and Cabinet yesterday and I thank them for their professionalism.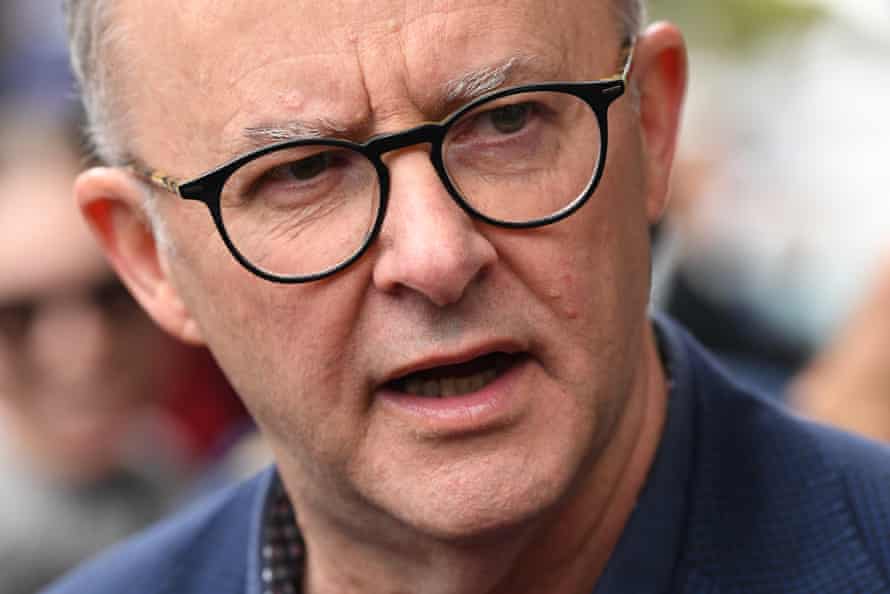 Anthony Albanese gives first press conference as prime minister
Anthony Albanese is speaking in Canberra:
I am incredibly honoured and humbled to have been sworn in as Australia's 31st prime minister. Australians have voted for change. My government intends to implement that change in an orderly way.

This morning, we had sworn in the interim ministry that you see before you here in order to enable myself and Senator Wong to visit Tokyo for the Quad leaders meeting.

In Tokyo, we will also have important bilateral meetings with President Biden, Prime Minister Kishida and Prime Minister Modi. I received a phone call last night and had a very fruitful and positive conversation renewing my acquaintance with President Biden.
Albanese says the US is Australia's most important partner along with the region:
The meetings that we will have, not just with the United States, but importantly with our hosts in Japan and India are going to be very important, in a good way, to send a message to the world that there's a new government in Australia. And it's a government that represents a change, in terms of the way that we deal with the world on issues like climate change but also a continuity in the way that we have respect for democracy and the way that we value our friendships and long-time alliances.
We are expecting Anthony Albanese to address the media in around five minutes.
Joyce is asked how the Coalition can chart a path that brings together National voters and Liberal voters:
The Nationals did not lose seats. We actually picked up a Senator. And even in seats that were at risk, we held them. And in seats that we stood, we got within an inch of winning them of Lingiari and Hunter.

So the Nationals don't have a problem. When the Liberals lost 19 seats, we held all of our seats and picked up a Senate seat. So you know, I'll let the Liberals have a discussion about Liberal party issues. The Nationals have done an incredibly good job when the tide was running strong against us.
Barnaby Joyce did not give a clear answer on whether the Nationals' policy, as of today, was to support net zero emissions by 2050. He said he would consult his Nationals MPs and senators in the coming fortnight.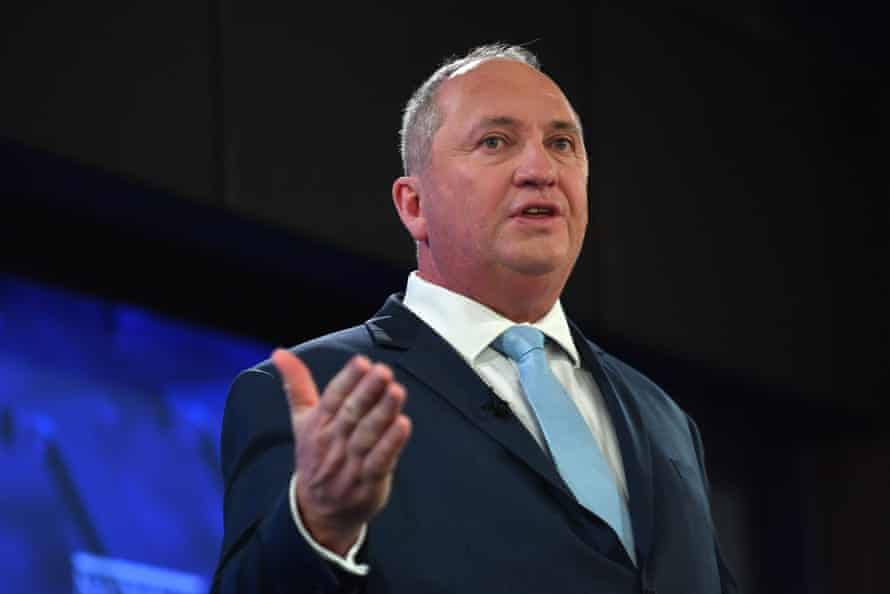 Joyce is asked if he will finally admit the Coalition has a woman problem, given they lost so many female voters:
I think that there's another side to that. We look at the people who have lost their seats, three openly gay guys, one Aboriginal, one person of Asian descent.

I don't know what was … Whether the teals removed them or were part of the process of assisting Labor to remove them. The fruits of that labour was ashes in our mouths if we were trying to keep a moderate section within the Liberal party. I don't … Maybe people will reflect on that later on.

That was the decision the electors made, and in some of the seats, I must say, I … The decision was made and I respect that. But, in essence, where you vote out the treasurer of Australia – that's such an incredible asset to have in your electorate, especially when it comes to tax policy, especially if the tax policy is for people who – good luck and God bless them – are very wealthy.
Joyce is asked if he thinks the Nats should take a more proactive stance on climate change, given the results of the election.
We also had a big lift. Remember, the way that the vote now goes is basically one third for the major parties, one third for the Coalition, one third for the Labor Party and one third for everything else.

There's also a big lift in other parties such as One Nation. So we have to be aware of that. Politics is nuanced. In different area, there are different issues and that is another thing that the Nationals always understand. In different areas, different issues.
Joyce is asked why the Nats did well, while the Liberals did so poorly.
I'm not going to talk on behalf of the Liberal party because that is for them and I'm going to give them the space and the dignity and the respect for them to have their own discussions.

What the Nationals did all the way through, and you heard me say it over and over again – we need to become as strong as possible as quickly as possible. And then we clearly set down a path of how we intend to do that by investing money where we make money.
Joyce said the Nats set out a policy plan for regional Australia, which helped them win votes.
We said what we were going to do. We said it early. We set out a plan and we worked incredibly hard on the ground to make sure that the people who we serve – we're not their boss, but who we serve, understand that.
Nationals leader Barnaby Joyce has been speaking in Canberra:
Although it's a disappointment that the Coalition lost the election, the Nationals won every seat that they formerly held. Got within one step of two others, being Lingiari and Hunter.

And even with three retirements and open seats, we won back those seats. And, of course, we picked up another Senator. So after July 1, our party room will be bigger than it was before.
Joyce congratulates the Labor party – briefly – and promises the Nats will "hold the government to account".
We also note that the Labor party has the lowest vote than they've ever had since about 1910.

Their primary vote was lower than what Mr Shorten received at the previous election, and they said that they would never be a Labor-Green Government. They said that. They don't have the numbers. Now is the time to see … they, as we speak, they do not have the 76 seats required.

This is going to be very interesting into how they work in the Senate and how they work in the lower house to stand by that warrant that they gave to the Australian people, and especially the people in places such as the Hunter and Lingiari.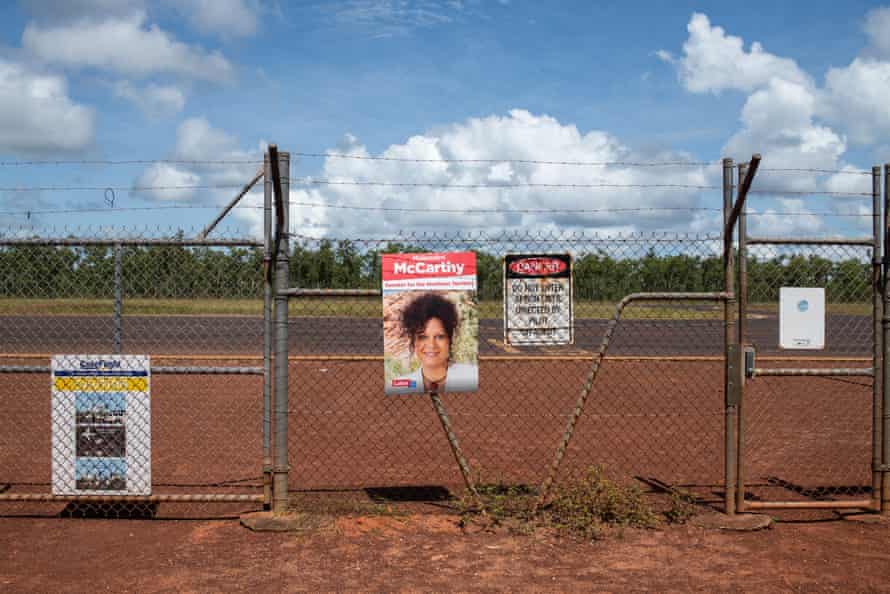 Uluru Statement from the Heart high priority, says Burney
From AAP:
Labor's Linda Burney, the party's incoming Indigenous affairs minister, said while there was an enormous amount of work to apply the statement, said implementing the Uluru Statement from the Heart would be as high a priority for the new Labor government as the apology to the Stolen Generation.
The statement, handed down five years ago, called for a constitutionally enshrined voice to parliament, a Makarrata Commission overseeing treaty agreement making, as well as a national truth telling process.
"It will change the face of the this country, it will grow us up, it is just an amazing opportunity of nation building," she told ABC Radio on Monday.
"The most important thing is that we move with people."
Burney said despite fear campaigns from some, the voice would not be a third chamber of parliament.
"I truly believe that the Australian people are up for this conversation."