Frydenberg is speaking now. He says nearly 2m more Australians are in work today "than when we came to government". He says:
And it's not the numbers that count, it's the people behind the number. It's a Mum, or a Dad, or a brother or a sister, a son or daughter who now have the dignity of work and the ability to provide for their families.
He says Australia's economic recovery has outpaced the other developed nations'. The truth is it's a little more complicated than that, as Paul Karp explained.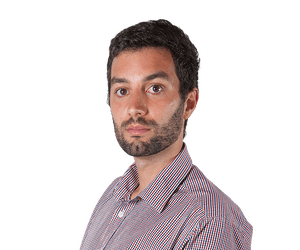 Paul Karp
Prime minister Scott Morrison has addressed the multicultural afternoon tea in Werriwa.
He said:
Around half the population either was born overseas or one of their parents were. There's two things they come for: that economic opportunity, knowing they can have a job or afford to run a business.

Migrant communities have a much higher rate of running their own business, there's that entrepreneurial spirit, that work ethic. I've always said if you have a go you should get a go. I think that's demonstrated more than anywhere else in multicultural communities. Today unemployment has fallen to 3.9%. I know that our economic plan is working.
He went on to say:
The other thing that they come for, as their kids grow up, what they really want to see is them owning their own home. It provides the foundation for that most important thing, and that is family. The responsibility, love and care of family. Strong relationships, strong marriages.

Owning a home is the biggest investment you've ever made, the biggest asset you'll ever own, the biggest decision you'll ever take … what we want to do is ensure that people can get access to their own money in their own superannuation.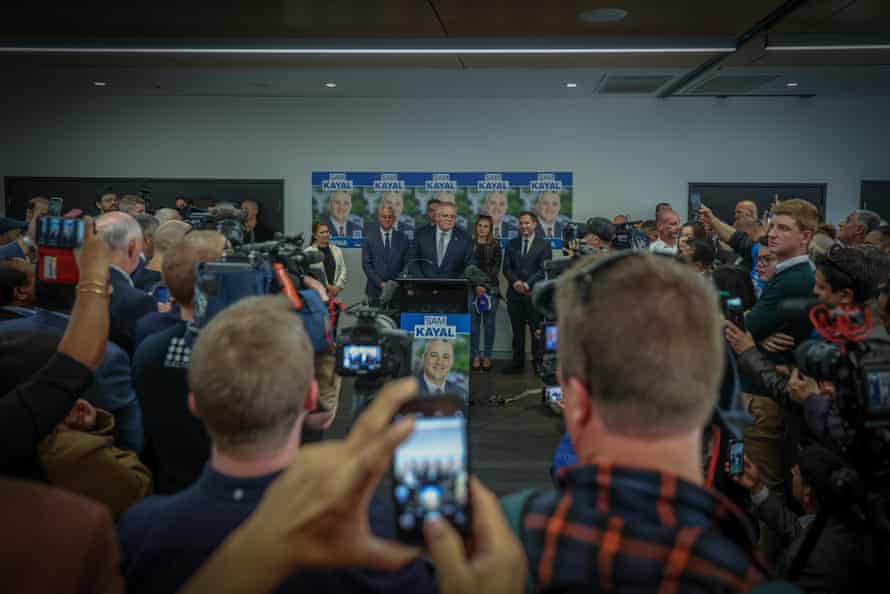 Morrison argued that Labor doesn't "trust" Australians with their own super. He said they wanted you to leave it in super "for union bosses to decide what shares you buy" – which got a little exclamation of "shame!" from the audience, who are those entrepreneurial small business people Morrison mentioned and a good few young Liberals – neither with much regard for unions.
Morrison disparages the Labor leader, Anthony Albanese, for supporting the Western Sydney Airport through the late 90s and noughties but failing to get it built. That also draws another little cheer of "shame". There was also a cheer of "vote for Sam (Kayal)" – not sure any of these folks are undecided.
Morrison also urged attendees to put the pandemic behind them:
Governments telling us where we can go, what we can do – we've had enough of that. We can put that safely behind us, because we've been able to demonstrate we can protect our public hospitals. We can look forward to the future in confidence.
We'll hear from treasurer Josh Frydenberg and finance minister Simon Birmingham shortly, as economic debate dominates these last days (hours?) of the election campaign.
Former Liberal prime minister John Howard has been very active in the last few days – he was out and about yesterday supporting controversial Warringah candidate Katherine Deves.
He's on the ABC now, and describes the election as "very tight" and "hard to predict". He says:
I don't have a strong feeling about the outcome.
He says he hasn't detected a lot of "enthusiasm" for Labor leader Anthony Albanese.
Albanese says the $7.4bn "pales into insignificance" compared with the "waste" of the current government. He says:
$5.5bn for subs, they didn't actually build a dinghy, let alone a sub. $20bn to companies who were increasing their profits.

They spent $1bn on advertising themselves and telling the Australian people how good they are in the lead up to an election.
And that's it from Albanese for now.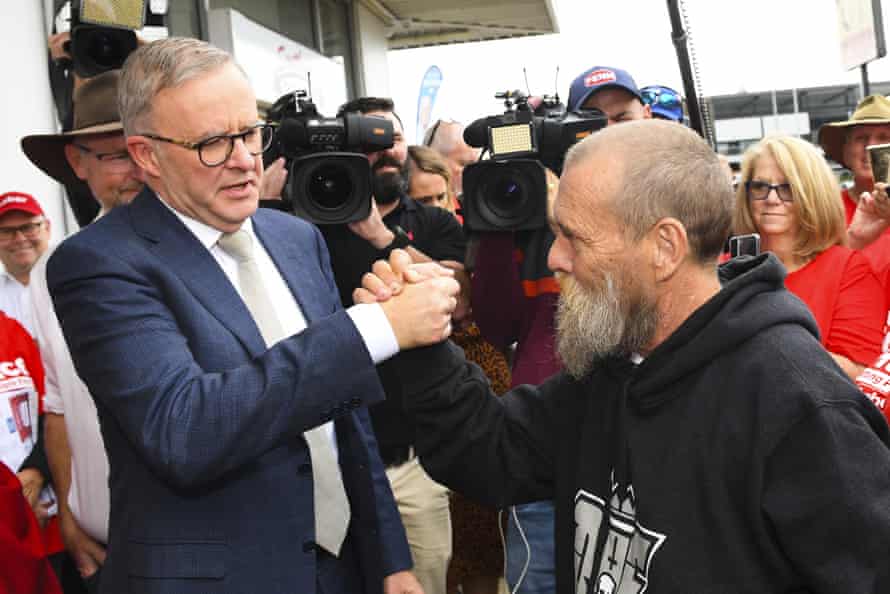 Labor spending 'will produce a return', Anthony Albanese says
Albanese is asked whether his (potential) government's extra spending would further boost inflation. He says:
The way that you can boost wages and boost profits, without putting pressure on inflation, is by making sure that you boost productivity. The measures that we aimed at here, whether it is childcare, whether it is clean energy or skills and training, are precisely those. That is why we have prioritised those investments.
The spending "will produce a return", he says.
You'll start to see a return on investment "really quickly", Albanese says, particularly in the clean energy policies.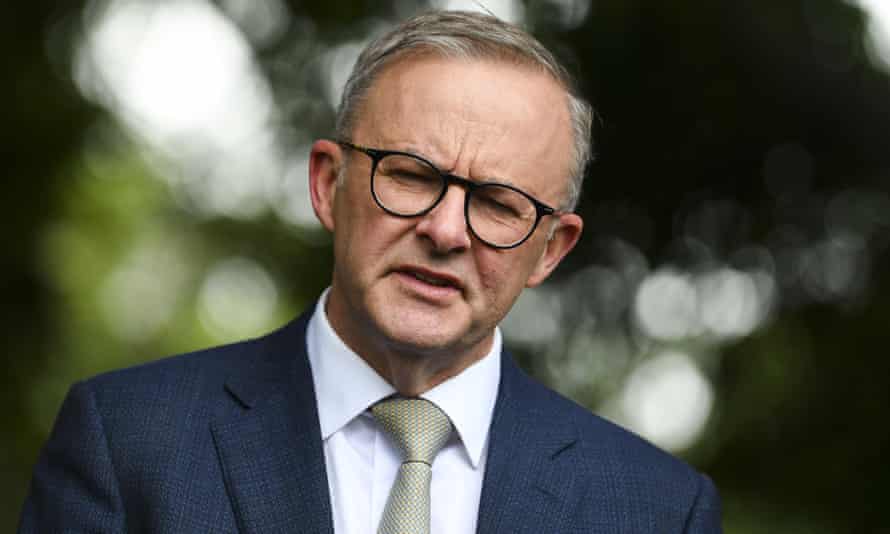 Albanese is asked about local Queensland issues with hospital wait times and ambulance ramping. He says:
We have seen real pressure on health systems. We have had a number of measures which will take pressure off those health systems, including the urgent care clinics we have announced, 50 of them, taking pressure off emergency departments.
He will talk to premiers and chief ministers, he says, about the issues in the health systems.
Albanese is asked if he was being a "bit too cute" when he earlier denied reports that Labor's deficit would be $10bn (that figure was reported, Albanese denied it, the end result wasn't too far off).
He says he stands by his comments at the time.
Albanese is asked if he'll make further cuts in office. He says:
What we have said clearly, there will be further savings from the waste and the rorts that are there in the budget. That is what we have said.

We will have an audit conducted by the Department of Treasury and the Department of Finance. We will go through line by line, not just this budget, but that is what government should do every budget.
Labor leader Anthony Albanese is up now, talking about that $7.4bn deficit. He says the extra spending "is based upon the three big things that we will do to produce an economic dividend". He says:
Those three investments [are] our child care that will boost both productivity and women's workforce participation, their skills and training, 465,000 fee free Tafe places and 20,000 additional university places that will help to deal with the skills crisis.

Our clean energy policies that will end the climate wars ,that will result in $52bn in private sector investment, that will result in some 604,000 new jobs created, five out of every six of them in regional Australia. We are very proud to be putting this forward, we have released all of the detail, it is available to everyone, we have released it in the usual way at the usual time as we said we would.
Morrison calls an end to the relatively short press conference, saying $7.4bn is "a lot of money", spruiks the Coalition's economic credentials again, and says Saturday will be a choice between a strong economy and a weaker one.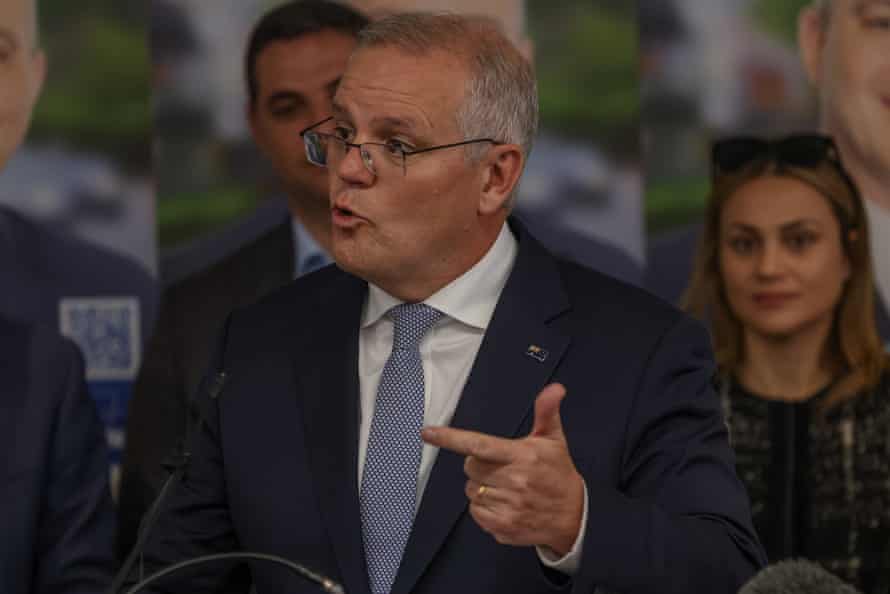 Quick topic change – Morrison is asked about the Biloela family. He says there is "no protection owed" to the family, which remains in limbo. He says:
That matter is still not determined in the courts. There has been no finding of protection for the family, that is what our law requires for protection to be provided with such a visa.
He's asked if the immigration minister can intervene, and he says:
There is no protection owed. They have not been found to be refugees. And so Australia's rules do not permit permanent visas for people who have not been found to be refugees. That is the government's policy. It hasn't changed.
Morrison is asked about homebuilder Metricon, which has run into financial trouble.
He says the challenge is the disruption of supply chains, and:
The company is not in liquidation or anything of that nature, and it is our hope that they will be able to work through any challenges they may have, that is a matter for the company and obviously they will have more to say about that at the appropriate time.
Prime minister attacks Labor over 'off-balance sheet borrowings'
Morrison says "this election is a choice about who can manage money and who can't" before attacking Labor's costings. He says:
What they are going to do is increase the deficit by $7bn. When we released our costings, we were reducing the deficit by $1bn. On top of that, there is $52bn worth of off-balance sheet borrowing to fund more and more spending by the Labor party. What we have always seen from the Labor party is when they can't manage money, they come after yours in higher taxes.
(Here's a fact check on Labor's response, which is that the Coalition is the higher taxing government).